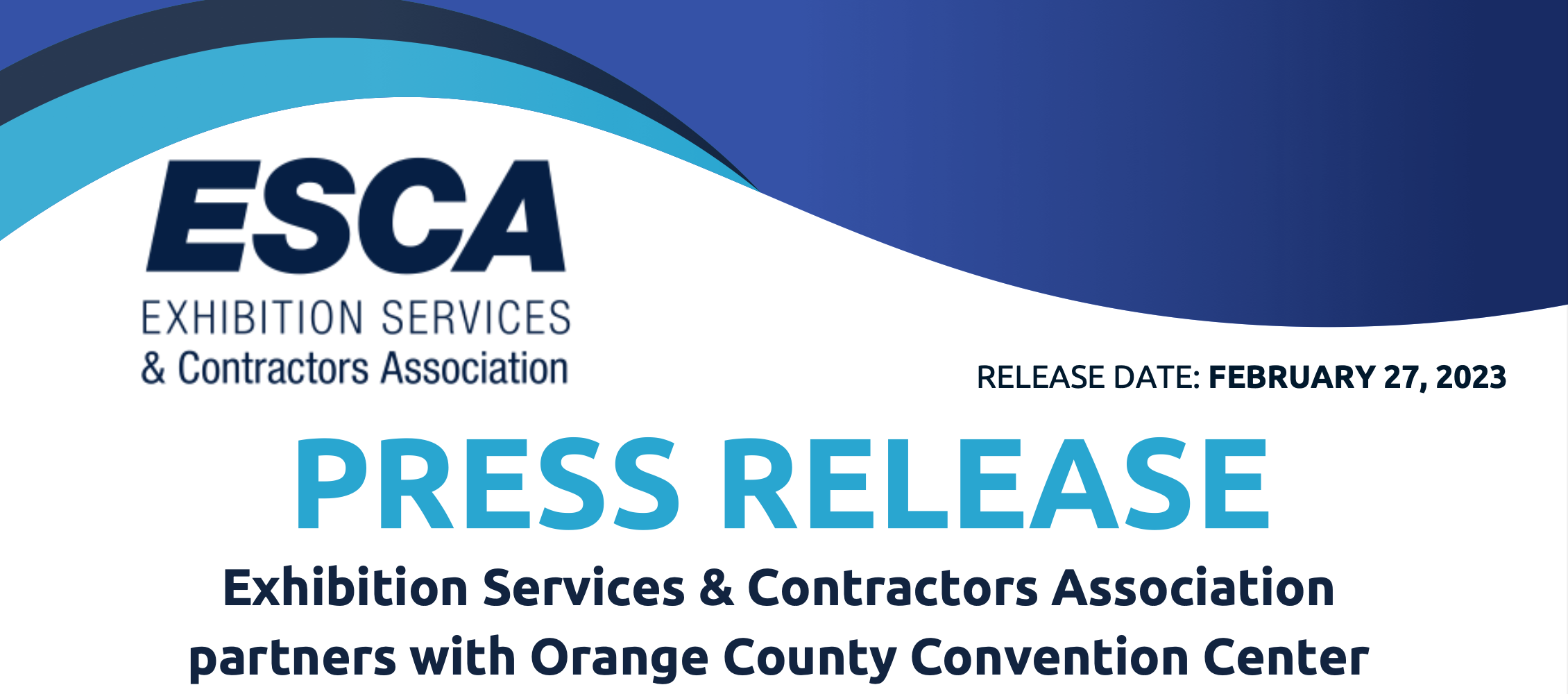 Carrollton, TX – February 27, 2023 – Exhibition Services & Contractors Association ('ESCA') partners with Orange County Convention Center ('OCCC') with the spirit to continue to enhance the security and safety of the OCCC venue.
The ESCA Badge is a national Worker Identification & Security Program that allows entry into participating facilities by the workers who have been registered with the Program. Nationwide, 20 venues are part of the Program, and the list is growing each year.
Larry Arnaudet, Executive Director of ESCA: "We are excited to bring The ESCA Badge to the OCCC. This rollout will allow for additional security measures at the convention center and increased consistency and ease of use for the 19,000+ event industry personnel already registered in the ESCA Badge program.
"The OCCC continues to prioritize the safety and security of our employees, customers, and service contractors," said OCCC Executive Director Mark Tester. "To uphold this commitment, we have partnered with ESCA to implement its Worker Identification & Security Badge Program, The ESCA Badge, for all vendor and contract staff. We are confident that this partnership will further assist the Center in delivering a safe and secure experience for all of our contractors, suppliers, and vendors."
ESCA and the OCCC are very excited about this partnership and continuing the core mission of the Program. It is known that the Program has helped fill the void between the event and building security, which helps the facilities participating in the Program for future growth.