Advocacy
ESCA Advocacy
Advocacy is a fundamental aspect of ESCA's initiatives, representing one of the four pillars in our strategic vision. We champion our members by ensuring their voices are heard on crucial issues, safeguarding, and promoting their rights as valued organizations, and advocating for genuine consideration of their perspectives when decisions about our industry are made. The importance of advocacy has been heightened in the aftermath of the COVID-19 pandemic. ESCA plays a pivotal role as a key contributor to the Exhibitions and Conferences Alliance (ECA).
Exhibitions and Conference Alliance (ECA)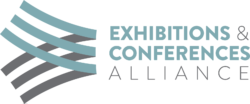 The Exhibitions and Conferences Alliance (ECA) is dedicated to the recovery and advancement of the face-to-face business events industry. Our mission is to help government officials understand the important role these events have on economies and job creation. We promote the impact of the sector, drive general industry awareness, monitor legislative issues, advocate for the industry's common interests, and work with partners globally as needed, to maintain a favorable operating environment within the U.S.
ECA provides a long-term strategy focused on creating substantive relationships with policymakers and ensuring priority matters are heard.
Since early 2020, advocacy has been critical for ESCA, its members, and our whole industry. Now more than ever, it is vital that policymakers understand and support the essential role that face-to-face business events have on economies, job creation, and supporting small businesses.
That's why ESCA is a founding member of the Exhibitions & Conferences Alliance (ECA). Established earlier this year, ECA is an alliance of nine professional, industry, and labor organizations working together to advocate for the business events industry in Washington, DC, city halls, and statehouses nationwide.
In 2021, ECA successfully accelerated the reopening of business events nationwide, championed industry relief and recovery efforts on Capitol Hill, worked tirelessly to bring back international attendees and exhibitors, and helped change the public conversation about our industry. From leading reopening coalitions in Las Vegas and New York to ensure that Congressional bills such as the Hospitality and Commerce Job Recovery Act and the MUSIC Act would help us get back to work and back to business. ECA has been championing our industry's recovery with elected and appointed officials at the local, state, and federal levels.
In the future, ECA will play a critical role in helping us navigate policymakers' responses to the Omicron variant, championing passage of a grant program to help industry small businesses and advocating for important legislation like the Pandemic Risk Insurance Act, which would help bring back communicable disease coverage to event cancellation insurance.
ESCA has been proud to support ECA as it advocates for the recovery and advancement of the face-to-face business events industry. The board of directors and I recognize that advocacy has never been more critical to our future, which is why I am reaching out today to ask for your support. In 2022, ESCA would like to contribute $75,000 to support the work of ECA, which would be underwritten by contributions to ESCA from valued members like you.
We want to encourage you to support ESCA as we work to grow the impact of ECA in 2022 and beyond. Please email julie@esca.org to make your contribution today!
Exhibitions Mean Business
Exhibitions Mean Business exists to represent what's important to us all and share proof points and data with those decision makers. We must help drive that conversation.
Advocacy Tools
We sincerely thank the International Association of Exhibitions and Events for allowing members of ESCA to access their IAEE Advocacy Toolkit.
VIEW THE ADVOCACY TOOLKIT
Find you US House Representative: https://www.house.gov/representatives/find-your-representative
Find your US Senator: https://www.senate.gov/senators/senators-contact.htm
Find your State Legislators: https://openstates.org/

ESCA and our members have an unwavering commitment, resilient confidence, and a resolve to unite together for our customers as the industry roars back. We are ready to bring back events safely.
We have been planning, strategizing, and coming together with our industry partners from venues to labor to contractors to suppliers to ensure that we are ready to execute the compressed show schedule that we anticipate as our industry comes back to life.
More than ever, we want you to know that we are ALL IN!

| | | |
| --- | --- | --- |
| To bring our Industry together | To provide health and safety protocols | To tackle our industries challenge |
| Our workforce | With greater flexibility | And stronger communications |
| With New Innovations | New Technologies | New Solutions |
Show your Support
Download and use the All IN logos on your emails and website, Click the Logo below to download the logos.