Member Services
At ESCA, we are thrilled to provide our members exceptional benefits through carefully selected partnerships. These valuable collaborations demonstrate our commitment to enhancing your membership experience. Discover our diverse range of preferred partners below and take advantage of the unique opportunities they offer to support and elevate your business within the industry. We continuously seek new alliances to enrich your ESCA membership and foster growth for all involved. If you want to become an ESCA preferred partner, please email info@esca.org.
Human Resource Management
ESCA has negotiated a special, preferred human resource and employee relations consulting program with EMPLOYCO, available only to ESCA members in good standing.

EMPLOYCO's team of H.R. professionals provides organizations with expert H.R. outsourcing. Our approach provides powerful cost reduction alternatives that help decrease your employee administration overhead, protects you by assisting with government compliance and saves you valuable time by handling both routine and critical H.R. tasks. EMPLOYCO delivers on all of these initiatives to free you from the hassles that stand in the way of your company's success.

For more information please Click Here

EMPLOYCO AND ESCA

Official Marketing Partner
The Exhibition Services & Contractors Association (ESCA) has named epIQ Creative Group its Official Marketing Partner to play a key role in executing a new marketing strategy built to drive demand and long-term growth for ESCA. epIQ Creative Group will provide end-to-end capabilities across creative, media, and data services as the Official Marketing Partner for future ESCA events and ESCA's Worker Identification & Security Program.

epIQ Creative Group is a demand generation marketing agency creating multi-channel campaigns that drive demand for associations, non-profits, events, and brands. epIQ Creative Group's robust service offerings include content creation, distribution, strategy consultation, social media management, digital marketing, lead generation, and web design.

We encourage all our members and industry affiliates to explore utilizing epIQ for all their creative and marketing needs.

epIQ Creative Group

Silent and Live Auction Services
ESCA is proud to announce its newest preferred partner, ExpoAuctions. As a leading provider of silent and live auction services, ExpoAuctions offers customized auction solutions that increase attendee engagement and generate revenue. With over 20 years of experience in the event auction space, ExpoAuctions is recognized for its professionalism, reliability, and innovation.

As an ESCA preferred partner, ExpoAuctions will be featured prominently on the ESCA website and promoted to the association's members. In recognition of this partnership, ExpoAuctions is offering ESCA members a 10% discount on services.



ExpoAuctions
Photography and Videography
PHOTOGRAPHY – OA is privileged to cover hundreds of events annually, including over 30% of Trade Show Executive's Gold 100 and Fastest 50. Using a team of experienced and creative professionals, Oscar & Associates delivers to the most discerning and prestigious clients. Whether you need photographs of your booth with pixel-perfect attention to detail, event coverage that perfectly captures the experience of being there, or want to show a large crowd of interested attendees, OA can help you achieve your vision.

DIGITAL ASSET MANAGEMENT (DAM) – With our clients accumulating visual assets at a ferocious rate, the ability to easily store, access, and share these resources is a top priority. OA is a certified reseller of the Libris DAM solution: A powerful tool that can allow anyone within an organization to house and utilize all fantastic imagery produced by Oscar & Associates. OA provides this service for clients to move their media out of local storage and into the cloud.

VIDEO PRODUCTION – OA's in-house video production and post-production department creates and produces the show and exhibitor videos that have become vital for social media, marketing, and ongoing branding. Our team is ready to assist clients with everything from concept and scripting through the final stages of editing. Oscar & Associates is equipped to provide our clients with all of the latest in video production, including 4k, time-lapse, and aerial.

VIRTUAL EVENT & LIVE STREAMING – OA provides various options for conducting high production virtual events. We offer live streaming services that allow for interaction and integration with remote speakers, opportunities for sponsorship, branding, and monetization with secure and private access.

The coupon code for ESCA members to use to receive a 10% discount is ESCA22

More Information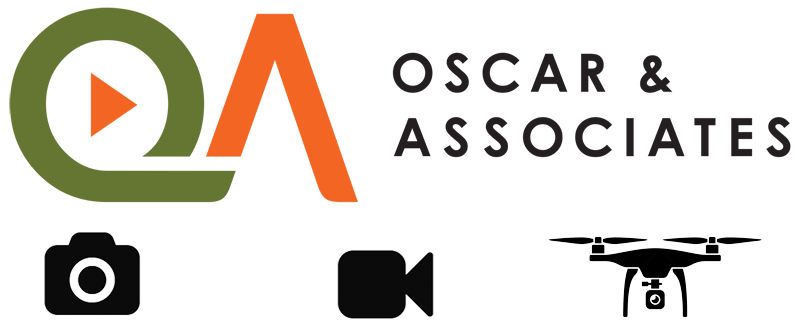 Promotional Products
ESCA has partnered with 4imprint to offer the perfect promotional products at the guaranteed lowest prices. As a business owner, you know how important is it to promote your brand and get your name seen. 4imprint offers you thousands of promotional products to get your brand in front of the right people. If it has your logo, it has to be the perfect product, perfectly printed, delivered on time. Certainty – that's the 4imprint guarantee. And, ESCA members receive an additional 10% off our already Guaranteed Lowest Prices!

To obtain your 10% savings, use the ESCA10 code when prompted on the shopping cart page, or mention the Discount Code to a member of your dedicated customer service team when calling toll-free 888-963-5766 or when emailing customer service at 4care@4imprint.com.

Order Today. Ships Tomorrow! ESCA members also save 10% in our 24 hour store.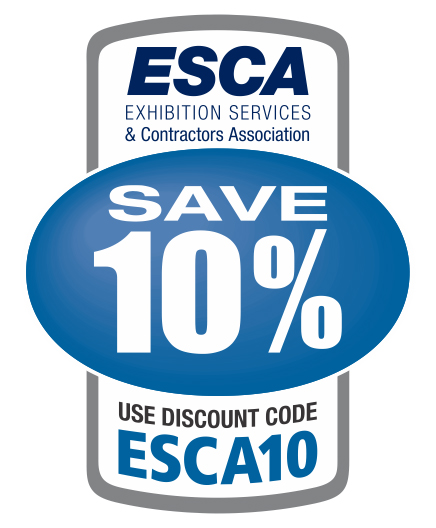 Shop Now
Event Services
EventMobi's event management software solution makes it easy for organizers to plan, promote, monetize and deliver engaging events in any format. Used by 20,000+ event planners in 40 countries around the world, EventMobi is the trusted event technology provider for member-based organizations and corporations including the Federal Bar Association, GE, and the NHL Coaches' Association.

EventMobi empowers planners to streamline their workflows and manage every stage of the event lifecycle. The award-winning in-person, virtual and hybrid events platform has been enhanced with powerful new Onsite Apps and features to help planners more efficiently manage their in-person events. Now, taking care of badging, event and session check-in, and helping event exhibitors capture, score and follow up with leads—can all be managed from a single platform.

Headquartered in Canada, with dedicated sales and support teams in North America and Europe plus a global network of partners, EventMobi has helped inform, guide, and engage millions of attendees in over 72 languages since 2010.

EventMobi

Curated Conversational A.I. Chat
42Chat is the leading provider of curated conversational A.I. solutions for organizations and events looking to enhance and protect their brand, gain and retain customers, and capture and act on insights. We instantly connect you with your community and automatically answer questions through text, the only channel virtually everyone has, uses, and reads. Like Apple's Siri, we use conversational A.I. to create bots that users want to engage with to receive the curated information, answers, and support they need. While our competitors rely on email, apps, or scripted website bots, our solutions create a 1:1 connection, so our clients can reach their customers when they need them most.

42Chat

Labor, Employment and Other Legal Services
ESCA has partnered with Bryan Cave LLP, a diversified international law firm with 1,000 attorneys across the United States, the United Kingdom, Continental Europe and Asia. Bryan Cave can assist ESCA members with a full range of labor and employment law matters including traditional labor law, employment counseling and all aspects of litigation. The firm's traditional labor law practice includes advising clients on compliance with the National Labor Relations Act, labor negotiations and arbitrations, mergers and acquisitions, and long-term work force strategies. The firm's employment law practice includes advising clients on all aspects of workforce management and employment dispute defense. In addition to labor and employment, Bryan Cave can support our members in a range of corporate transactions, in litigation and in otherwise helping to solve the complex business challenges facing organizations. For more information, please contact bryancave.com.

Payment Processing and Merchant Services
IPpay has partnered with ESCA to offer award-winning electronic payment processing and merchant services.

Why IPpay? Merchants and resellers have experienced significant growth using IPpay's convenient and comprehensive revenue platform. Our advantages include a seamless conversion process, an advanced and highly responsive technical team, an extensive list of integrated billing platform options, and low to zero cost gateway fees.

We're here to help! The simple conversion process and easy-to-understand billing summaries make IPpay the superior choice for Card-Not-Present (CNP) electronic payment processing, E-check processing, ACH/Direct Deposit, and Large-Scale Batch processing.

Make Your Cash Flow