Committees
Get Involoved
We would love to have you participate in one of our committees or councils. If you would like to get involved, please click here to complete the form indicating your interest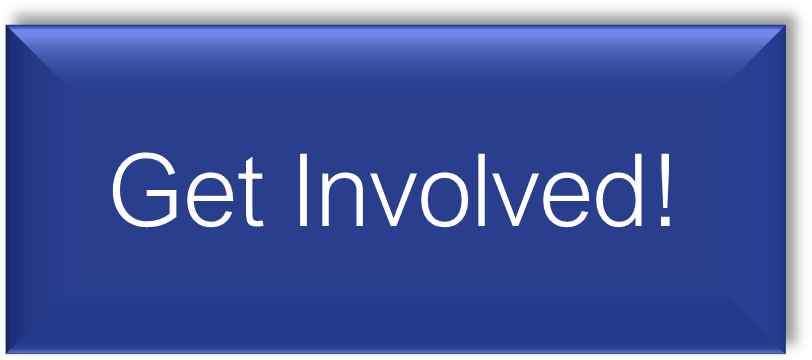 ---
ADVOCACY COMMITTEE
As part of ESCA's initiatives, advocacy represents one of four pillars in our strategic plan.  We advocate for our members to ensure they have their voices heard on important issues, protect and promote their rights as valued organizations, and genuinely consider their views and wishes when making decisions about our industry.  This has become even more crucial in the wake of the COVID-19 pandemic.  ESCA is a pivotal contributor to the Go Live Together initiative and the Exhibitions and Conferences Alliance (ECA) and a strong supporter of the "Exhibitions Mean Business" initiative.
Tim Heffernan, T3 – Chair
Bob Tarby, United Brotherhood of Carpenters
Donna Echols, Convention Display Services
John Hinkell, GES
Neil McMullin, Fern
Russell Callahan, Quest Events
Scott Lebwohl, SMT Expo
Tommy Goodwin, ECA
AWARDS COMMITTEE
ESCA's annual awards program recognizes individuals and organizations for outstanding service and performance.
Chris Casconi, Willwork – Co-Chair
Diana Gonzalez, AFR – Co-Chair
Gary Minter, Modern Expo + Events
Rich Curran, Expo Convention Contractors
Salinda Horrocks, Modern Expo + Events
Seth Kagy, Navy Pier
EQUITY, DIVERSITY, AND INCLUSION COMMITTEE
The ESCA Diversity and Inclusion Committee seeks to honor the individual differences that makeup ESCA's membership and the customers of the exhibition, meeting, and special events industries. We strive to foster a community of diversity and authentic inclusivity so that we may successfully serve the community truly and equally. Our mission is to create a diverse organization that recognizes, respects, and values each of our members regardless of anyone's demographic. ESCA is committed to providing an environment where all members and customers of the exhibition, meeting, and special events industries feel comfortable interacting, learning, and conducting business with one another. Although we all have a lot in common within this industry, it's essential to understand that individuality and distinctness are strengths we must embrace. As ESCA members, we all must play a role in promoting this type of inclusion.
Damon Ross, CORT – Chair
Brandy Gilman, Canwil Textiles
Crystal McAlpin, Georgia Expo
Esther Williams, Midas
James Letchworth, GES
Rosilyn Romero, CORT Events
Toby Purdy, The Expo Group
EDUCATION COMMITTEE
The Education Committee aims to inform members about the events and exhibitions industry.
Taylor Vriens, Modern Expo + Events – Chair/ESCA Learning Officer
Bob Ryley, GES
Brandy Gilman, Canwil Textiles
Kevin McLaughlin, Carpenters Union
Lenny Servedio, CSI Worldwide
Rob Wilson, Employco
Russell Callahan, Quest Events
Saira Beig, Stonco
Vanessa Thornton, Superior Expo Services
FINANCE COMMITTEE
The Finance Committee provides financial analysis, advice, and oversight of the organization's budget and financial health. Their responsibility is to ensure the organization is creating and living within budgets, following all generally accepted accounting principles and sound financial practices, and upholding ESCA's members' fiduciary interests.  This committee now exists as a part of the Executive Committee.
HEALTH AND SAFETY COMMITTEE
We are uncompromising in our commitment to our membership, subcontractors, customers, and the community's health and safety. We will continually improve our processes, demonstrate leadership, and promote comprehensive safety guidance. The committee is dedicated to that purpose.
Pete Carroll – Chair
Bob Ryley, GES
Chris Casconi, Willwork
Dave Jones, IBEW
Debbie Rorabaugh, CORT Events
Don Gandolini, IATSE
Dustin Blaine, Expo Convention Contractors
Kevin McLaughlin, Carpenters
Mark Staples, AES
Mark Zimmerman, Zimmerman Group
Michael Kaack, GES
Michael Brownlee, The Expo Group
Neil McMullin, Fern
Pat Putzer, Emerald Carpets
Rob Wilson, Expo Convention Contractors
Russell Callahan, Quest Events
LABOR & MANAGEMENT COUNCIL
The Council has been established to pursue common interests, promote goodwill, provide education, and pursue harmonious labor/management relationships.
CO-CHAIRS OF THE COUNCIL
Trade Representative – Kevin McLaughlin, Carpenters
Management Representative – Dennis Sullivan, Freeman
REPRESENTATIVES FROM THE TRADES
B.C Carpenters

Kevin McLaughlin, Primary
Bob Tarby, Alternate

U.P.A.T. Decorators

Steve Bigalow, Alternate
C Garcia, Primary

B.E.W. Electricians

David Jones, Primary
Bobby Stutzman, Alternate

A.T.S.E. Stagehands

Don Gandolini, Primary
JoAnn Sanders, Alternate

B.T. Teamsters

Tommy Blitsch, Primary
Tom Mari, Alternate
REPRESENTATIVES FROM MANAGEMENT
Fern Expositions & Events

Michael Cox, Primary
Neil McMullin, Alternate

Freeman

Dennis Sullivan, Primary
Cory Clayton, Alternate

Global Experience Specialists

Guy Langlais, Primary
Pete Carroll, Alternate

Shepard
The Expo Group

Michael Brownlee, Primary
Lloyd Van Meter, Alternate
SPECIALTY CONTRACTOR MEMBER
CORT Furniture

Debbie Rorabaugh, Primary
MEMBERSHIP COMMITTEE/BRANDING
The ESCA Membership Communications and Branding Committee is ESCA's liaison and sounding board. We are committed to growth and continued membership participation, ensuring members find value in all ESCA offers and brand recognition.  This committee is the public relations arm of ESCA.
Ben Cramer, GES – Chair
Debbie Rorabaugh, CORT
Diana Warren Gonzalez, AFR
Ellen Stone, TForce Freight
Donna Echols, Convention Display Services
Jim Kelley, Fern
Mike Morrison, WS Displays
Tammy McGlade, epIQ
NOMINATING COMMITTEE
The Nominating Committee selects board members and onboardings all new members.  The selection process usually takes place in October.
Bob Ryley, GES – Chair
All Executive Committee Members are designated as members of this committee.
DENNIS HALE MEMORIAL SCHOLARSHIP PROGRAM
The ESCA scholarship fund will award up to four academic and need-based scholarships for industry members and their families to pursue university studies in fields related to the exhibition industry and help educate the next generation's leaders.
Debbie Rorabough, CORT Events – Chair
Mark Staples, AES
Patrick Putzer, Emerald Carpets
Open
Open
SUMMER EDUCATIONAL CONFERENCE
ESCA's Summer Educational Conference offers programs designed to allow you to learn the latest trends in our industry, network with your peers, make new contacts, and impact the exhibition industry's future.
Damon Ross, CORT – Chair
Bob Ryley, GES
Cory Clayton, Freeman
Damon Ross, CORT Events
Larry Arnuadet, ESCA
Mark Murphy, ESCA
Mark Staples, AES (Silent Auction)
Mitt Arnaudet, ESCA
Norm Friedrich, Octanorm USA (Fishing Tournament)
Pat Putzer, Emerald (Golf Tournament)
Russell Callahan, Quest Events
Scott Lebwohl, SMT Expo
Taylor Vriens, Modern Expo + Events
Tony Rissley, Expo Auctions
EXHIBITION
Scott Lebwohl, SMT
Mitt Arnaudet, ESCA
FISHING TOURNAMENT
Norm Friedrich, Octanorm USA – Chair
GENERAL CONTRACTING
GOLF TOURNAMENT
Pat Putzer, Emerald Carpets – Chair
Guy Langlais, GES
REGISTRATION
SILENT AUCTION
Mark Staples, American Exposition Services – Chair
Tony Rissley, Expo Auctions
SPECIALTY FURNITURE
STAGE SET
VENUE COUNCIL
This Council is established to pursue common interests, address common issues and concerns, promote goodwill, provide education, and seek harmonious venue & contractor relationships.
Freddie Peterson, Miami Beach Convention Center – Co-Chair
Cory Clayton, Freeman – Co-Chair
REPRESENTATION FROM VENUES
The following is the current list of venues invited to participate.  Each venue must submit its designated representative's name and an alternate to the ESCA Executive Committee. One venue member should be on the ESCA Board of Directors.
ASM Global, Dan Hoffend
Colorado Convention Center, John Adams
Dallas Convention Center, Anthony Lopez
Duke Energy Convention Center, Ric Booth
George R. Brown Convention Center, Luther Villagomez
Georgia World Congress Center Authority, Joe Bocherer, Matt Hollander, Chris Chadwick
Kentucky International Convention Center, David Beck
Las Vegas Convention & Visitors Authority, Kevin Aivis
Massachusetts Convention Center Authority, Diane Di Antonio
McCormick Place, Kelvin Moore
Miami Beach Convention Center, Freddie Peterson
Music City Convention Center, Charles Starks
Orange County Convention Center, Mark Tester
Overland Park Convention Center, Brett Mitchell
Palm Beach County Convention Center, David Anderson
Pennsylvania Convention Center, Greg Testone
Renasant Convention Center and Cannon Center for the Performing Arts, Dean Dennis
San Diego Convention Center- Clifford "Rip" Rippetoe
Walter E. Washington Convention Center- Samuel Thomas
REPRESENTATION FROM OFFICIAL CONTRACTORS
The ESCA Executive Committee will submit a list of eight (8) representatives from the official contractor membership.  Each company selected should provide a Primary and an Alternate. One member should be on the ESCA Board of Directors.
CORT Events, Damon Ross
Expo Convention Contractors, Dustin Blaine
Fern, Neil McMullin
Freeman, Cory Clayton
GES, Bob Ryley/Pete Carroll
Hargrove, Scott Finlayson
Modern Expo + Events, Salinda Horrocks
Shepard Exposition Services, Steve Margos
The Expo Group, Randell Pekowski
Willwork, Chris Casconi
IAVM REPRESENTATION
ESCA BADGE COMMITTEE
ESCA's Badge Committee is dedicated to enhancing and growing ESCA's Worker Identification and Security Program.
Taylor Vriens, Modern Expo + Events – Chair
Bob Ryley, GES
Damon Ross, CORT
Dustin Blaine, Expo Convention Contractors
Freddie Peterson, Miami Beach Convention Center
Larry Arnaudet, ESCA
Laure Chachere, Freeman
Mark Murphy, ESCA
Mark Zimmerman, ESCA
Mitt Arnaudet, ESCA
Neil McMullin, Fern
Rich Stone, ExpoCad