Dennis Hale Memorial Scholarship Program
Apply for the ESCA Scholarship Program
The Voice of the Exhibition Service Industry
ESCA (Exhibition Services & Contractors Association) is dedicated to the advancement of the exhibition, meeting and special events industries. ESCA promotes cooperation among all areas of the exhibition industry through education, information exchange, and the professionalism shared by members and their customers. ESCA is committed to business integrity, industry leadership and the education of the future leaders through the ESCA scholarship fund.
Funding and Legacy
ESCA Scholarships are funded by generous donations from our members and industry company partners every year.
Investing in the Future
The ESCA scholarship fund will award up to four academic and need based scholarships for industry members and their families to pursue university studies in fields related to the exhibition industry and help educate the next generation's leaders.
Three general one time scholarships are offered in addition to the Dennis Hale memorial scholarship. This special scholarship is provided to one student who demonstrates outstanding commitment to service and volunteerism in their local community in addition to a solid academic record. All scholarships take both academics and need into account when considering candidates.
The Dennis Hale Memorial Scholarship
Dennis Hale was the Executive Director of CORT™ Tradeshow and Events division and worked in the rental industry for over 12 years. He was on the ESCA board and was committed to serving the less fortunate in his community. Dennis was a regular volunteer at the Las Vegas homeless shelter where he spent countless hours planning and cooking meals for those in need. He gave his time and energy to make a positive impact on those around him. Dennis lost his battle with ALS in 2013, but he confronted the disease with the same courage, conviction and grace he displayed throughout his life. We honor the legacy of his service with this scholarship.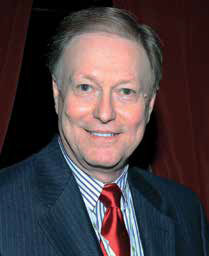 Get Involved and Give Generously
Please help us fund our mission to promote exhibition industry education by supporting our scholarship fund. Your generous donations can make the difference in developing future leaders and furthering the education of worthy students in our community. 100% of all donations to the scholarship fund will be used for the sole purpose of scholarships. No administrative fees or costs will reduce your donation.
TO MAKE A DONATION, PLEASE GO TO WWW.ESCA.ORG
Scholarship Guidelines
Only an exhibition or events industry member or immediate family member is eligible, spouse or child, and must be enrolled in a program that leads to the Exhibition Services & Contractors industry.

An applicant must be sponsored by an ESCA member, but need not be a member themselves.

There will be one (1) Dennis Hale Memorial scholarship and up to three (3) lump sum scholarships per year available per year. Each scholarship will be a onetime award of $2,000 dollars.

Must be for post-high school education curriculum (college, trade school, etc.) and applicant must be a high school junior or senior or an industry professional in good standing for the year the scholarship award is paid out. If the student is in a two year degree or trade program then only the final year is eligible.

Scholarship award money will be sent directly to the educational institution for deposit as a credit in the student's account to be used for tuition, housing, books and required materials.

Academic records will be used to determine the eligibility for initial funding.

ESCA Scholarship Committee will review and determine if the applicant is approved for an award. The committee will determine if any additional input is required from the sponsoring company.

ESCA reserves the right to change the scholarship program as needed and decide eligibility at its sole discretion.

Proof of income of the respective families may be required in order to evaluate financial need as criteria in choosing scholarship recipients.