Health and Safety Resources
Health and Safety Resources
Below you will find several different resources to help you stay up to date with the latest information regarding Health and Safety in our industry.
ESCA HEALTH & SAFETY GUIDANCE FOR THE EXHIBITIONS INDUSTRY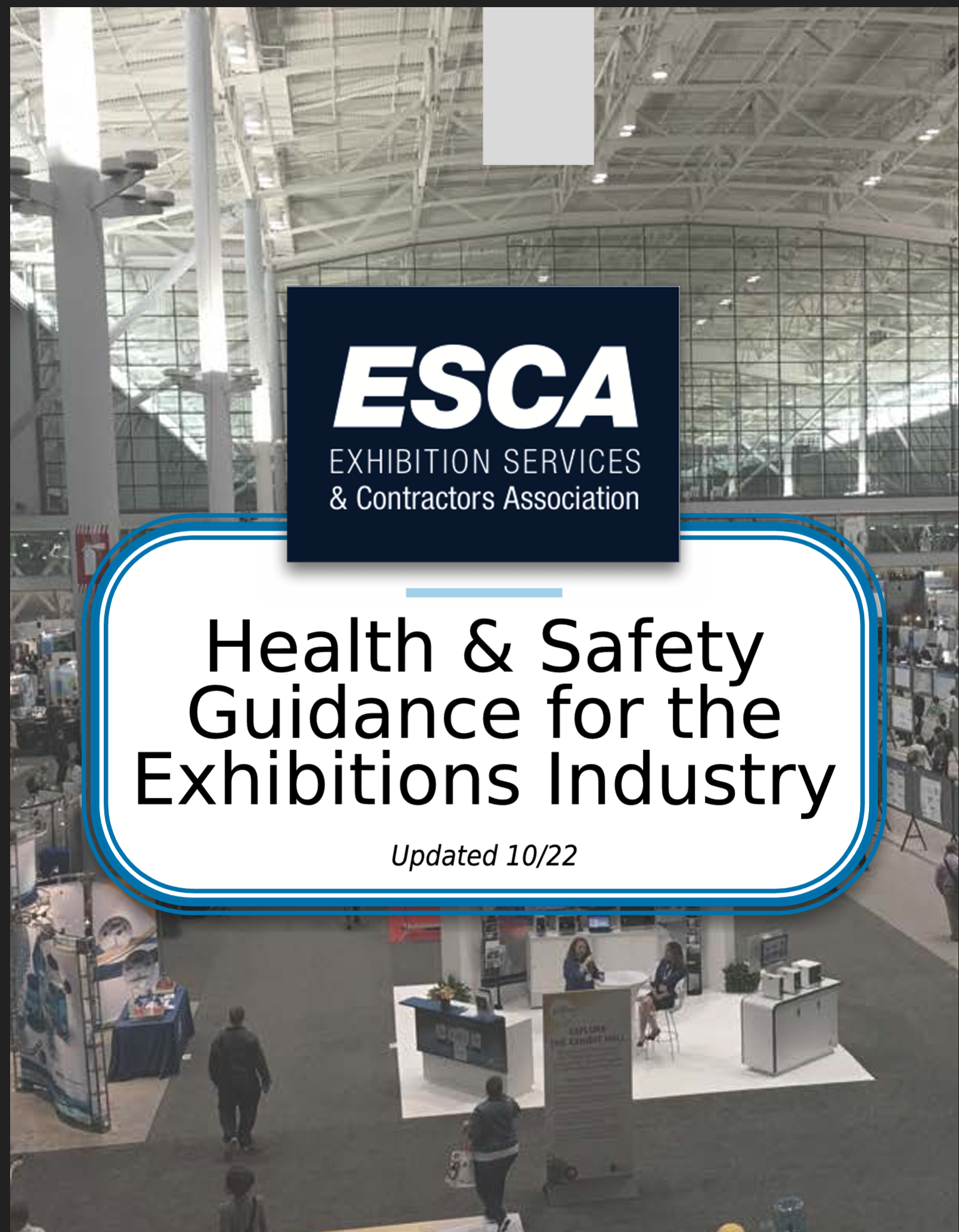 CPR/First Aid/AED Training
In life and our industry, you never know when an emergency will happen and who will be affected. Preparing for an emergency is one simple way to ensure your company and employees can aid until emergency services arrive. We encourage our members and industry to take advantage of the available training and ensure this training is conducted regularly. Here are three non-profit organizations we recommend, though many more resources are available:
Industry-Standard Safety Signage
Safety signage is a crucial way to keep everyone involved in the events world safe and prevent incidents. Linked here, you will sample signage available to all that can be utilized at every event. We encourage everyone to utilize this free resource. ESCA would like to thank GES for generously donating these templates
You have the option to add your logo to the safety signage, allowing for co-branding alongside ESCA.
Follow us on Social Media