ECA WASHINGTON, DC UPDATE: JUNE 17, 2022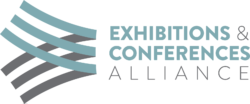 WASHINGTON, DC UPDATE: JUNE 17, 2022 
ECA'S LEGISLATIVE ACTION WEEK RECAP 
Thanks to all of you who were such an important part of ECA Legislative Action Week last week! 
As part of last week's efforts, industry leaders and advocates from across the country met with 85 Congressional offices to talk about ECA's 3-Point Recovery Plan, which includes: 
Supporting efforts to provide relief to our industry's hard-hit small businesses

 
Helping to restore communicable disease coverage within event cancellation insurance

 
Bringing back international exhibitors and attendees

 
You can access an archived recording of our CNTV-produced kickoff broadcast here. In addition, please check out these Legislative Action Week recaps from ASAE and Trade Show Executive. 
ECA looks forward to welcoming the industry back in-person for our 2023 Legislative Action Day! 
BIDEN ADMINISTRATION RELAXES PRE-DEPARTURE TESTING REQUIREMENTS! 
Last Friday, the Biden administration announced that it was lifting the pre-depature Covid-19 testing requirements for all inbound international air travelers starting Sunday, June 12

o

From Sunday, June 12, air travelers no longer need to show a negative Covid-19 test or documentation of recovery from Covid-19 before boarding a flight to the U.S.

 

ECA applauds this removal of one of the critical barriers to getting people from around the world back to business at U.S. exhibitions and conferences!

o

For more on ECA's perspective, please see these articles from CEO Update, Exhibition World, MeetingsNet, Trade Show Executive, and TSNN that quote ECA

 
NEW POST-LEGISLATIVE ACTION WEEK BILL CO-SPONSORS 
Since ECA Legislative Action Week concluded, several lawmakers have already added their names to ECA legislative priorities as co-sponsors:

o

ERTC Reinstatement Act (+4 House members): Rep. Vern Buchanan (R-FL), Rep. Judy Chu (D-CA), Rep. Andy Barr (R-KY), Rep. David Trone (D-MD)

 

Pandemic Risk Insurance Act (+1 House member): Rep. Mark Pocan (D-WI)

 

Along with these bills, ECA continue to prioritize its advocacy efforts on small business relief and restoring visa interviewing and processing capacity to pre-pandemic levels

 
PRESIDENT BIDEN CONSIDERING EASING SOME TARIFFS ON CHINESE GOODS 
Earlier this week, reports surfaced that President Biden is considering removing some of Section 301 tariffs on goods from China that were enacted by the Trump administration

o
While this may likely include consumer items (e.g., bicycles), it is unclear whether industrial items used by the some in the industry (e.g., aluminum) will be included

 
Thomas F. (Tommy) Goodwin · Vice President, Government Affairs · Exhibitions & Conferences Alliance · tommy.goodwin@ecalliance.us · +1 (703) 539-5875