Business Events Usher in 2022 with World of Concrete, PGA & More Staging in January as Trade Shows Return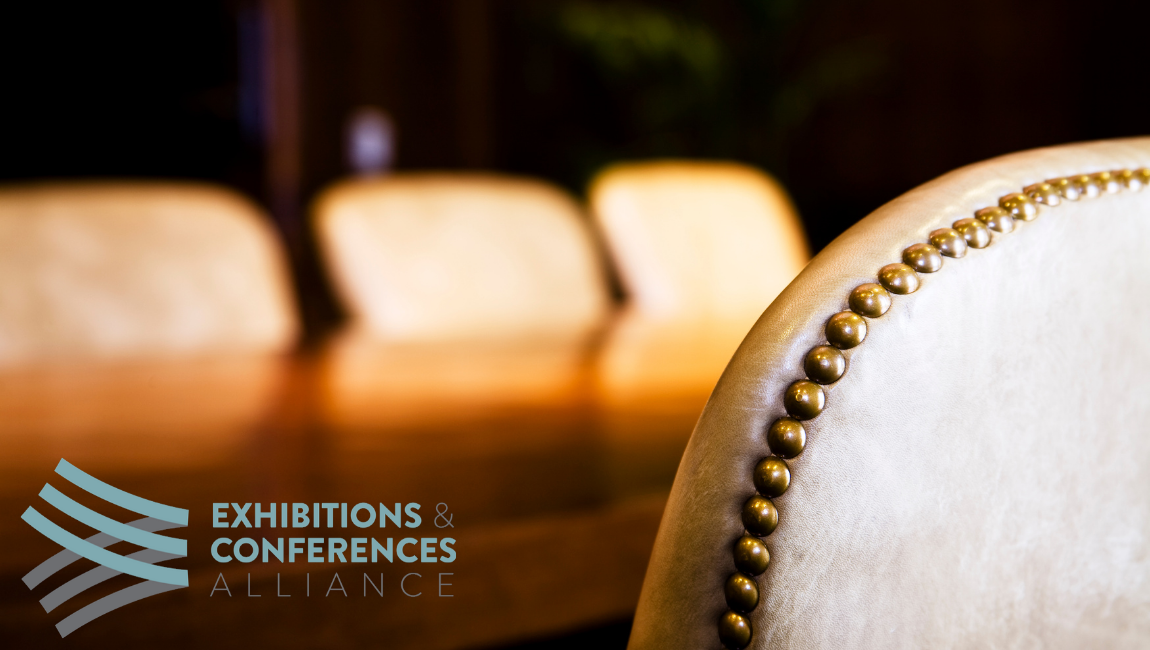 January 25, 2022 
– Business-to-business (B2B) in-person 2022 events are returning to business with multiple shows readying to stage this month produced by members of the 
Exhibitions and Conferences Alliance
 (ECA), a coalition of professional, industry, and labor organizations that comprise the unified voice of the face-to-face business events industry and a driving force behind the safe reopening of B2B events taking place across the country. The year kicked off with a strong showing at Surf Expo, held earlier this month in Orlando, Fl, which saw hundreds of small and medium businesses gathered to safely meet with buyers, press, and other industry professionals.
Last week, Informa Markets brought 
World of Concrete
 back to the Las Vegas Convention Center in Las Vegas. Taking place January 18-20, 2022, World of Concrete brought nearly 40,000 attendees and 1,100 exhibiting suppliers to the show floor, twice the show's size in June 2021, and close to pre-pandemic levels.  The June show was one of the first B2B in-person events to successfully stage last year, helping jumpstart the business events industry for the first time since the pandemic began, serving as a bellwether for the industry. The event will be followed by RX's 
PGA Show
 and Emerald's 
Kitchen & Bath Industry Show
, both taking place in Orlando, Tarsus Group's 
OFFPRICE Show
 taking place in Las Vegas and MHI's 
MODEX 2022
 show taking place in Atlanta. Each event is expected to generate growth for their respective industry and millions of dollars in economic impact for their host cities.
Charlie McCurdy, President and CEO, Informa Markets, said, "With success and safety at the heart of our planning, we are thrilled to be delivering the in-person event format in 2022, kicking off with World of Concrete in Las Vegas on January 18 through 20. We're moving forward with that event, and many others in the US, Europe & the Middle East, Asia, and elsewhere, based on our communities' enduring belief in the value of the platforms we provide, and need to reconnect and recover together."
McCurdy added that the trade show and events industry has a big responsibility.  "We play an important role in stimulating the vitality of the global industries we serve and the regional economies that host our events," he said. "Trade shows traditionally generate $325 billion in business sales annually for a wide variety of industries, and World of Concrete—one of our 400 market-defining events around the world—delivered an economic impact of an estimated $109 million to Las Vegas in January 2020."
While events are seeing scattered cancelations from exhibitors and attendees due to the ongoing Covid-19 pandemic and the latest Omicron variant, thousands of businesses remain committed to attending trade show events in 2022. Business events are a crucial resource for small businesses to help them rebound and recover from the impacts of the pandemic and they rely on trade shows as a primary source for networking and deal-making that moves their business forward. From June through October 2021, more than 1,000,000 people – exhibitors, small and large business owners, and other attendees –flocked to hundreds of events held in dozens of major cities across the United States, supporting this nearly $400 billion industry that is vital to the existence of small and mid-sized businesses and helps fuel the U.S. economy.
Ken Kosak, PGA Show general manager/COO of Belfair in Bluffton, SC and PGA attendee underscored the importance of PGA to his business, saying, "The PGA Show is an essential part of our annual business plan. The ability to meet in an organized setting and see firsthand the latest trends in the industry…is invaluable to me in managing our club. Much of our industry is driven by relationship building and networking, and to be able to see longtime friends, colleagues, and business partners in person…is incredibly exciting. I have tremendous confidence in PGA Leadership in hosting the PGA Show in an environment where everyone feels comfortable attending."
As members of the ECA, the organizers of these B2B in-person events are committed to upholding the highest health and safety standards and to creating an event experience where everyone can safely and effectively conduct business.
Tarsus CEO Douglas Emslie noted how crucial the OFFPRICE Show is to the retail industry this year, more than ever, due to ongoing supply chain disruptions. "The OFFPRICE Show brings the US retail industry together; it's where retailers come to source in-stock inventory that can ship quickly and to meet all the important vendors under one roof.  Given the disruption that supply chains have experienced over the past two years shows like this are more critical than ever, especially for small and medium size businesses."
Emslie added, "Virtual events were a useful solution for some industries at the height of the pandemic but for many industries, especially retail, nothing can replace the value of a live event and the opportunity to see products in-person, meet new contacts and write orders on the show floor. Our customers appreciate the opportunity to close business in a safe and secure environment – it would take buyers weeks and multiple trips to meet with the same number of vendors outside of a show."
"We are committed and excited to lead the way in bringing in-person events back to our customers in a safe and productive way. Attendee presence at Emerald's recent events has been driven by the need to meet rising consumer demand, which has resulted in extensive order writing and new business generation for our exhibitors, especially small and mid-size businesses who are heavily reliant on trade shows to drive their business," said Hervé Sedky, President and Chief Executive Officer of Emerald.
"This critical business function coupled with the positive feedback from our customers reinforces the relevance and sustainable value of our B2B in-person events. Throughout the reopening process, we have remained vigilant about the health and safety of all who attend our events and remain committed to providing the safest environment possible for our trade shows and conferences," Sedky added.
PGA Golf Exhibitions Vice President Marc Simon said that PGA Professionals and golf buyers have expressed a pent-up demand for sourcing merchandise and services and miss the in-person experience with products and company leadership at the PGA Show. "There is a strong desire to return to peer networking and solutions-based programming to leverage the rising consumer interest in the sport and navigate the related challenges the golf industry faces," he said. "The 2022 PGA Show will look different from previous events but will be a welcome return to connecting in-person with peers and industry leaders and can be a bridge to help our industry adapt and thrive as we move forward."With over 850 exhibitors in more than 400,000 square feet of exhibit space, MODEX 2022, taking place March 28 – 31 at the Georgia World Congress Center in Atlanta, GA, will provide in-person, in-action solutions, insights and four keynotes, including Dr. Sanjay Gupta and Shaquille O'Neil. Coupled with 172 show floor sessions, MODEX 2022 will let you see what's coming by providing practical solutions to complex problems and the education needed to innovate this industry.
"MHI is committed to the global supply chain industry and is eagerly moving forward with producing a safe, dynamic, and productive exhibition this March in Atlanta.  Our association, community and affiliated organizations need to re-engage in order to power this very critical industry forward. We cannot and will not turn back," said Daniel McKinnon, Executive Vice President, Exhibitions, MHI.
About ECA:
 The Exhibitions and Conferences Alliance (ECA) represents the common interests of the U.S. exhibitions and conferences industry to legislators. A coalition of eight partner organizations, ECA promotes the impact of the sector, drives general industry awareness, drives legislation on behalf of business events, advocates for the industry's common interests, and works with partners globally as needed, to maintain a favorable operating environment within the United States. For more information, please visit 
www.exhibitionsconferencesalliance.org
.
Media Contacts:
ECA@dkcnews.com